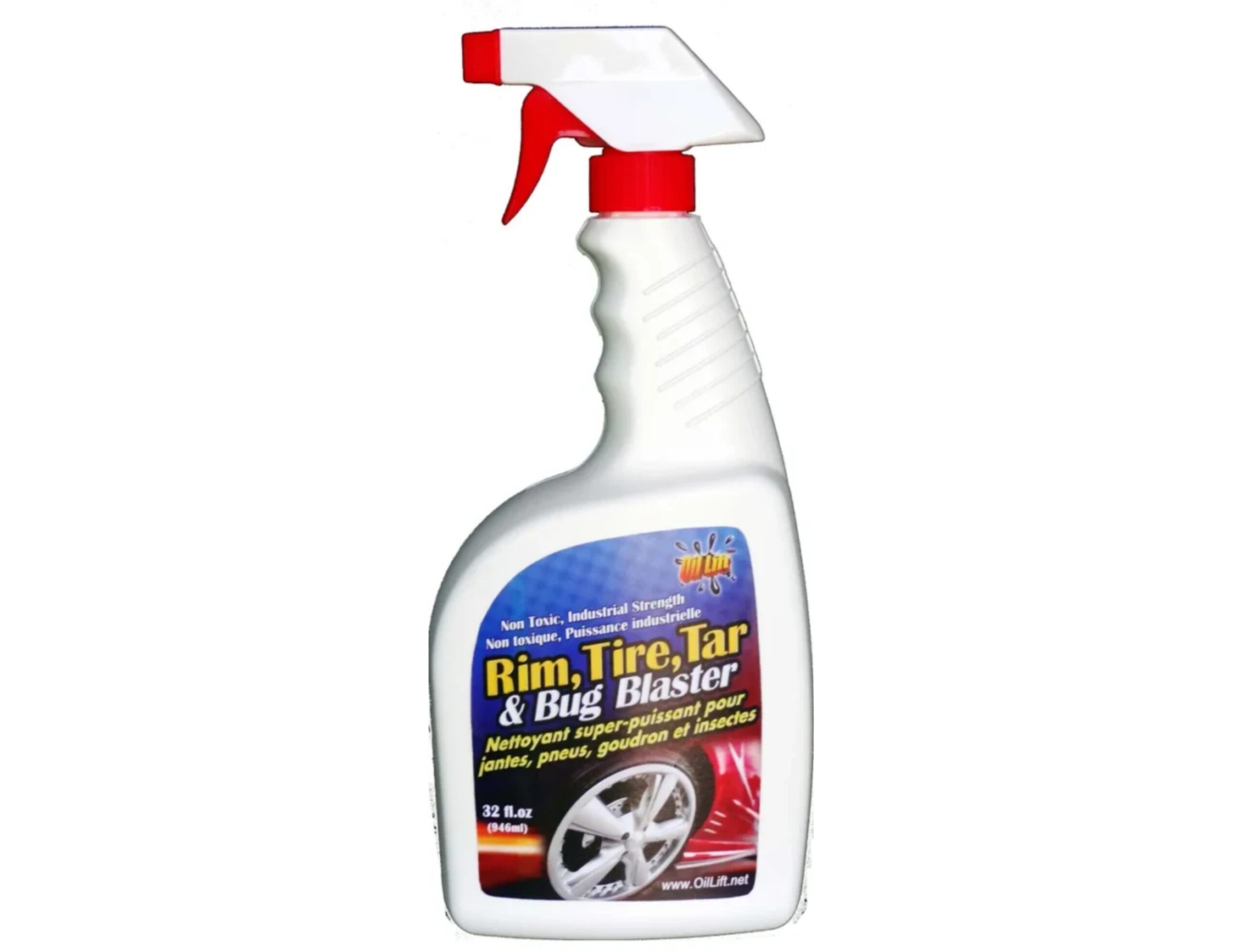 32Oz Rim Tire Tar and Bug Blaster
Oil Lift Rim, Tire, Tar and Bug Blaster penetrates and removes external substances from your vehicle with its unique blend of plant based ingredients. Our industrial strength de-bonding technology is specifically designed for the rims and tires of automobiles which regularly pick up road grime, brake dust and many other external contaminates.
Oil Lift's environmentally friendly, non-toxic bio-polymer formulation delivers high performance cleaning results. It is powerful enough to remove the toughest contaminant and deliver a streak free shine leaving your car clean and restored to its natural beauty.
Removes road grime, brake dust and many other external contaminates
Industrial strength de-bonding technology for the toughest cleaning jobs
Non-toxic & environmentally friendly