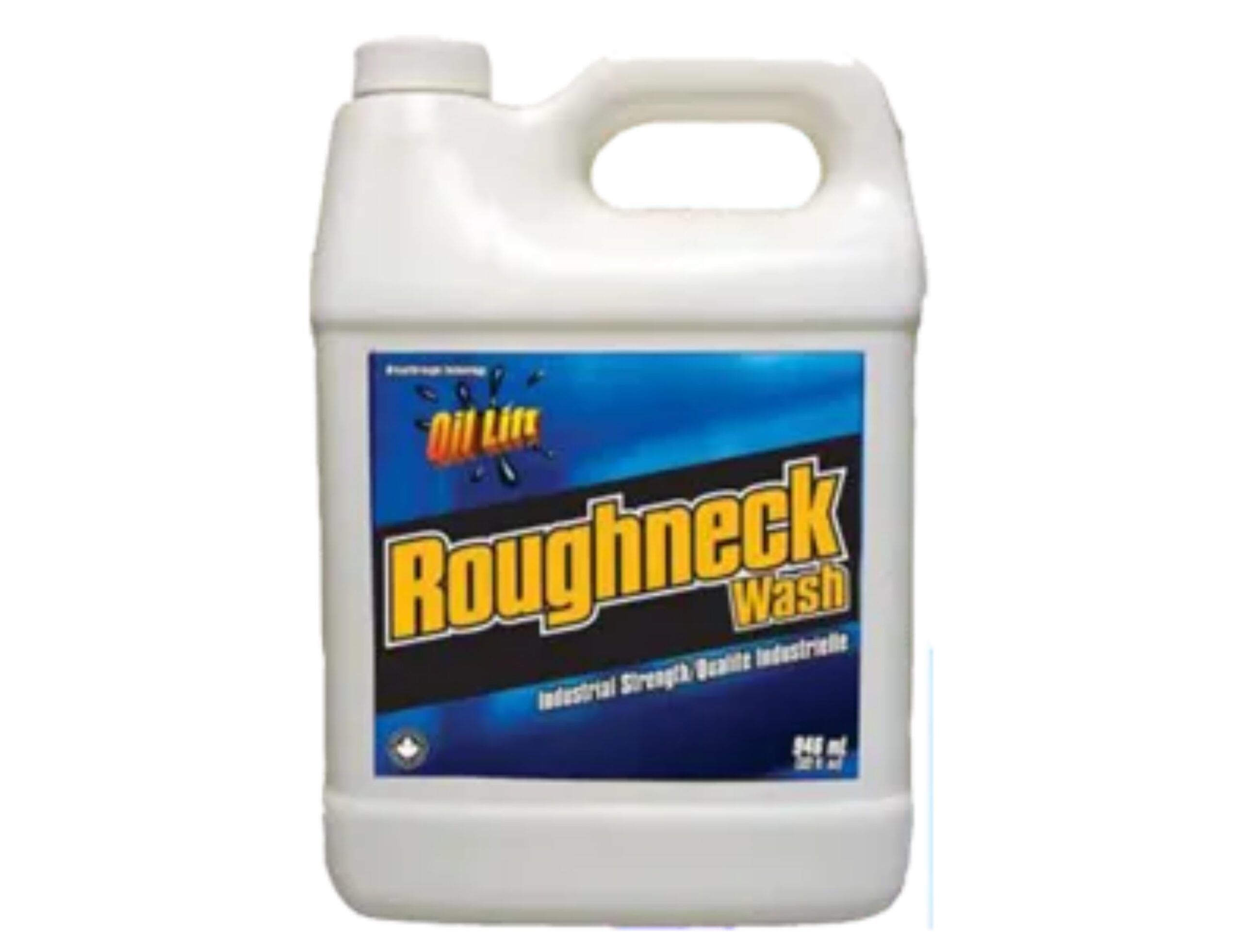 Roughneck Wash
Roughneck Wash
Sometimes you just need more power!
This oil clean up grade is a higher concentration with added "green" solvent material for breaking tougher oils like hydraulic fluid, brake fluid, tar and bitumen. It can be customized by oil type for optimum performance. Please send us a sample of your oil and we will test.
Available in 20L, 205L, I000L
Designed to reduce chemical costs and improve cleanliness and environmental footprint in the oil and other heavy industry.